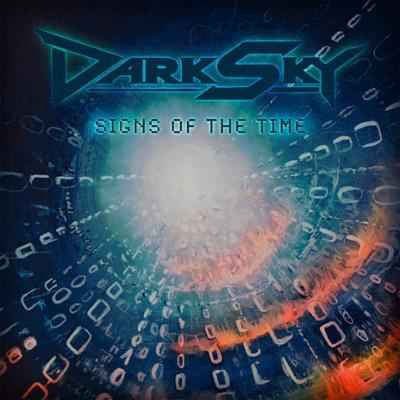 Le groupe Allemand DARK SKY sortira un nouvel album intitulé 'Signs Of The Time' le 4 Aout 2023 via Metalopolis Records.
Une fois de plus, l'album a été produit par leur collaborateur et ami de longue date Markus Teske, connu pour son travail avec Symphony X et Vanden Plas.
Frank, le chanteur du groupe, a joint ses forces à celles de Kissin' Dynamite sur certaines chansons. "Forgiveness" est le résultat d'une vieille idée de Hannes Braun, le chanteur de Kissin' Dynamite, que Frank a peaufiné pour en faire un morceau magnifique. De plus, l'ancien batteur de Kissin' Dynamite, Andi Schnitzer, qui a également remplacé Dark Sky lors de certains concerts, a contribué aux paroles de la chanson "You And Me" et a aidé à écrire les paroles de "Heroes On Ice", un hymne dédié à l'équipe de hockey sur glace bien-aimée des membres du groupe, les Schwenninger Wild Wings.
Liste des titres :
1. Trail To Glory
2. Heroes On Ice
3. Fools
4. Signs Of The Time
5. Forgiveness
6. You & Me
7. Wonderland
8. Zombies
9. St. Tropez
10. We're Falling
11. It's Not The End
12. In The Heat Of The Night
13. Stín Kátedral