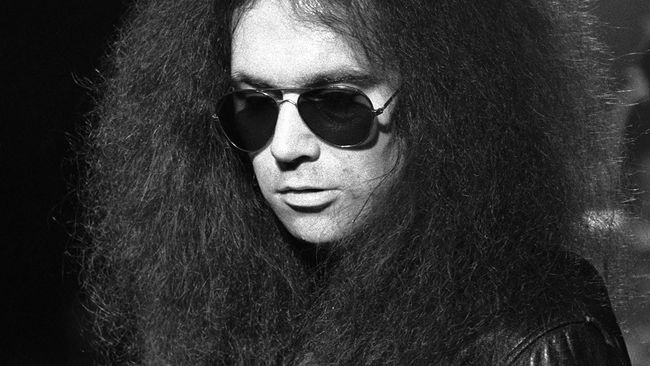 Le musicien britannique Larry Wallis, est décédé le jeudi 19 septembre à l'âge de 70 ans. Wallis n'était pas seulement membre de la très influente troupe underground psychédélique et psychédélique THE PINK FAIRIES, il a également été choisi par Lemmy Kilmister lui-même pour être le guitariste original de son groupe MOTÖRHEAD. Il a également eu un tube underground au Royaume-Uni avec son titre solo "Police Car".
Le jeu de Wallis était aussi électrisant et excitant que peu orthodoxe et révolutionnaire, ce qui lui a valu les éloges de tous, de THIN LIZZZY à THE DAMNED en passant par le MC5. Il a goûté pour la première fois aux grandes ligues de rock'n' roll en 1972 lorsqu'il a rejoint UFO pour un bref séjour. Plus tard la même année, il a remplacé Mick Wayne dans THE PINK FAIRIES. En 1975, Wallis rejoint MOTÖRHEAD où il enregistre aux côtés de Kilmister sur le fameux album "On Parole" de 1976 qui sera le premier album du groupe jusqu'à ce qu'il soit mis sur les tablettes par le label United Artists pour son manque d'attrait commercial. L'album sort en 1979, mais Wallis a échangé une place sur scène contre un siège derrière le conseil d'administration, devenant ainsi un producteur très recherché, en particulier par les groupes du label Stiff Records, dont THE ADVERTS, Mick Farren et le premier single de THE MEMBERS. Dans les décennies qui suivent, Wallis sort sporadiquement sa propre musique et retrouve THE PINK FAIRIES en 1987.
En 2017, Wallis s'associe au label indépendant Cleopatra Records de Los Angeles pour rééditer son album solo "Death In The Guitar Afternoon" en 2001, ainsi qu'une collection rare intitulée "The Sound Of Speed". Il sera également inclus dans le prochain album d'Alan Davey's HAWKWIND's HAWKESTREL en 2020.
Source